And the LORD God said, "it is not good that the man should be alone; I will make him an help meet for him… Therefore shall a man leave his father and his mother, and shall cleave unto his wife and they shall be one flesh."

Genesis 2:18, 24
As the wisdom of 'leave and cleave' was wise in God's plan for procreation and building a culture of moral, caring, and productive people, it remains wise today not only for young men and women who want to marry and raise a family but to other foundational institutions in America as well…
In particular, a misguided education establishment that prefers parents 'leave' their children to them, to fashion their minds and values in the latest popular political notions and ideologies of the day.
But that is not all they want. They want our children to 'leave' their parent's beliefs and values behind, and 'cleave' to the intellectual and political elites' desire to transform America by rejecting America's history, founding fathers, and Christian world view.
While Americans are reeling from out-of-control government spending, unnecessary "mandates," inflation, food shortages, open borders, and rampant lawlessness, the effect upon America's families, children, and national security, are being ignored.
A far-left regressive political party that occupies the White House and the reins of the Federal Government, is determined to do all in its power – no matter the cost – to force acceptance of their extreme social, economic, and political views that are foreign to everything America was built upon and our citizenry wants to preserve.
The essential institution which a society or nation is built, developed, and survives… and has been for three millennia, is… the family (Genesis 1:27-28).
Contrary to 'modern' ideas, a family is a man and a woman who 'leave' their parents and 'cleave' to one another as husband and wife, to secure an environment in which they can raise their children in the "nurture and admonition of the LORD" (Ephesians 6:4). The family is where children learn right and wrong, what is moral and what is not, self-control, respect for authority, and responsibility.
Contrary to the opinions of self-described 'progressives', parents have a God-ordained and irrefutable right and "Calling" by their Creator, to provide such an environment if their children are to be happy and productive citizens.
Unfortunately, anti-Christian, anti-God intellectual elites who reject this fundamental and necessary institution and the One Who ordained it, control what is taught in government schools, much of which confuses our children, interferes with parent-child family relationships, and is antithetical to our Christian faith and world view.
The rejection of the fundamental and millennia-old truths of the Judeo-Christian Scriptures by America's intellectual elites, and truth deniers, in favor of a contemporary man-centered and flawed worldview of marriage, gender, and morality, has brought us to the brink of moral, cultural, and institutional collapse.
It is time for parents to Leave the notion that educators, the education establishment, and government officials know what is best for our children.

It is time for parents to Cleave to their right to determine what, where, when, and by whom their children are to be taught.

It is time for parents to CLEAVE to their right as parents to determine the content of what their children are taught.

It is time for parents and taxpayers to Leave the government School System if school boards, administrators, teacher unions, bureaucrats, and elected officials refuse to recognize they are accountable to parents and taxpayers.

It is time to Leave the government controlled School Sysem if our tax dollars continue to be used to pay for LGBTQ, transgender, CRT, and woke teacher training programs parents and taxpayers do not want and should refuse to subsidize.

It is time to shut down the Department of Education and Government control of our children's education.
It is time to call this pagan and godless misconception of marriage and family for what it really is – a heinous deception by America's godless elites in the Biden Administration, Teacher's Unions, School Boards, and Departmen of Education.
Please watch Pete Hegselth's five-part series on Education in America on Fox Nation. Our entire education system from K through 12 and University System, has been co-opted by anti-Christian socialist utopians and Marxists who hate God and have wanted Him out of our schools, colleges, and government for well over 100 years. What happened in Virginia and the resulting election, is a direct result of parents and taxpayers finding out what their children were being taught in their public schools.
If you did not see that program or have not seen the series on Fox Nation. Fox Nation is providing a 90-day free window to view the five-part series. Use promo code "Classroom".
Doesn't wisdom cry out? Doesn't understanding raise her voice? On the top of high places by the way, where the paths meet, she stands. Beside the gates, at the entry of the city, at the entry doors, she cries aloud."

Proverbs 8:1-3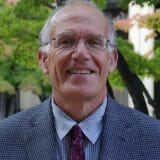 Victor Davis Hanson
American Commentator, Classicist
Senior Fellow, The Hoover Institute & Author of "The Dying Citizen"
This is an excellent free course taught by a brilliant scholar that should be made available to teachers, educational administrators, school board members, parents, high school and college-age students, Christian School Administrators, pastors, and youth directors
Please view the introductory video by clicking on the above underlined and then decide to whom you should forward this Commentary.
"Know this, that in the last days, perilous times shall come. For men shall be lovers of their own selves, covetous, boasters, proud, blasphemers, disobedient to parents, unthankful, unholy, without natural affection…false accusers, fierce, despisers of those that are good…high-minded, lovers of pleasures more than lovers of God…from such, turn away."

II Timothy 3:1-5
Restore America is no longer a 501c3 non-profit. We will continue as we have in the past, but your Contributions will no longer be Tax Deductible
"You are the light of the world. A city that is set on an hill cannot be hid.
Neither do men light a candle and put it under a bushel, but on a candlestick; and it giveth light unto all that are in the house; Let your light so shine before men that they may see your good works, and glorify your Father which is in heaven.

Matthew 5:14-16 KJV