The Oregon Elections Division reports there are 16 Oregonians running for Governor in Oregon, 3 democrats including Kate Brown the incumbent, 3 independents, and 10 republicans.
On the Republican Side, there are 3 candidates who are recognized as the leading prospects; Knute Buehler, a two term Republican member of the House of Representatives from Bend representing House District 54; Sam Carpenter, a self made successful businessman, author and business consultant also from Bend; and Greg Wooldridge, a retired Navy Commander of the famed Blue Angels who won the annual Dorchester straw poll by 11 points over Buehler, the Republican establishment choice.
Buehler, an orthopedic surgeon who is pro-choice and Oxford Rhodes Scholar, after announcing his candidacy in August of 2017, has amassed over 2 million dollars from mostly moderate to liberal establishment Republicans, 1 million of which within 30 days of his announcement. He is endorsed by the usual moderate Republicans and major Republican Donors in the greater Portland Area.
Carpenter, who filed in late October, is an engaging 40 year resident of Oregon, is in fact a successful business man and consultant with two successful and popular business books. In a very recent poll of over 2000 likely Oregon Voters, showing Carpenter now leads both Buehler and democrat Brown, was quoted saying, Oregon voters "want a nominee who is pro-life, pro free-enterprise, tough on immigration, supports the Second Amendment, and who stands with our Republican President, Donald Trump."
Wooldridge, a retired Naval Officer who filed in early February this year, is a skilled and recognized leader, pro-life, and pro-family, and chosen an unprecedented 3 times to lead the Blue Angels, the world's premiere flight demonstration squadron. He later commanded the Navy's top master jet base – Naval Air Station Lemoore, California. With the responsibility to govern a navy base the size of a city, the base was recognized as the top navy base in the world with the President's Installation Excellence Award. He is a highly sought after speaker on leadership by the corporate world, and travels widely to share his experience and insights motivating and leading people to personal and professional excellence and teamwork.
____________________________
Both Wooldridge and Carpenter are prolife with proven success, leadership skills, and the ability to work with a wide range of people. Buehler is younger, lacks experience, is pro abortion, and demonstrates a more moderate stance culturally and politically.
The concern of many is that Carpenter and Wooldridge will split the conservative pro-life vote almost assuring Buehler will win the Primary, and become the Republican candidate in the November 6th General Election.
Please carefully review their web sites and research articles about them.
Note well that Oregon Right To Life has endorsed Wooldridge.
Note the below comments by Buehler re Donald Trump a month before the voters elected Donald Trump President.
Let's not repeat the mistake of the 2014 Oregon Midterm Primary when only 36% of registered voters voted and hundreds of thousands of Evangelicals DID NOT VOTE!
Click here if you wish to know the difference between the Democrat and Republican Parties.
To see the plan for both the Oregon Primary and General Election, click on this link…

The 2018 Operation Oregon Campaign
"Our cause is noble; it is the cause of mankind!" George Washington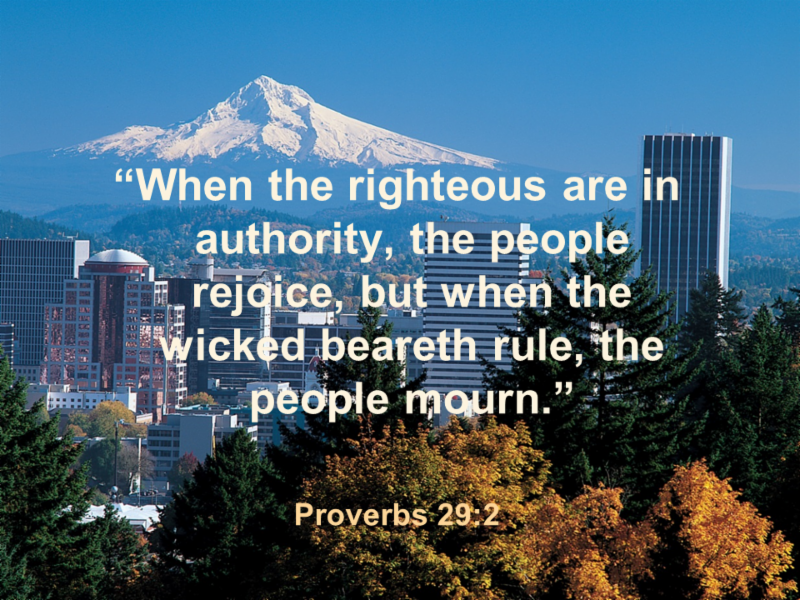 Your monthly financial support is needed as we work to Change Oregon.
To make a contribution from your cell phone
Text the word "VOTE" to 41444 to Give.
SIGN UP FOR UPDATES