Less than two weeks ago I wrote that Oregon needed a new Governor and listed several of the reasons why. But Kate Brown and her democrat quislings in the Oregon Senate continue their leftist plan to ignore the people and tax payers no matter the outcry. I guess they think their huge democrat voter registration advantage in the tri-county Portland Area and majority in both houses of the legislature ensures they can power through any left wing idea they wish to the detriment of tax payers in all 33 of the other counties outside of Portland.
Note: Judge Jeannine reported that Brown took a sizable contribution from George Soros a billionaire financier of radical causes and candidates 3 days before she refused to send National Guardsman from Oregon to the southern border. A Willamette Week article corroborated this fact on April 4th.
The May 15th Oregon Primary is our opportunity to voice our opposition to Brown and her radical 'progressive' democrat legislators by replacing them.
The decision for who becomes the next Governor of Oregon is critical for all Oregonians. If you have not registered or know others who have not or may not have registered, encourage them to do so.
Getting your church fully registered and Voting!
To see the plan for both the Oregon Primary and General Election, click on this link…

The 2018 Operation Oregon Campaign
"Our cause is noble; it is the cause of mankind!" George Washington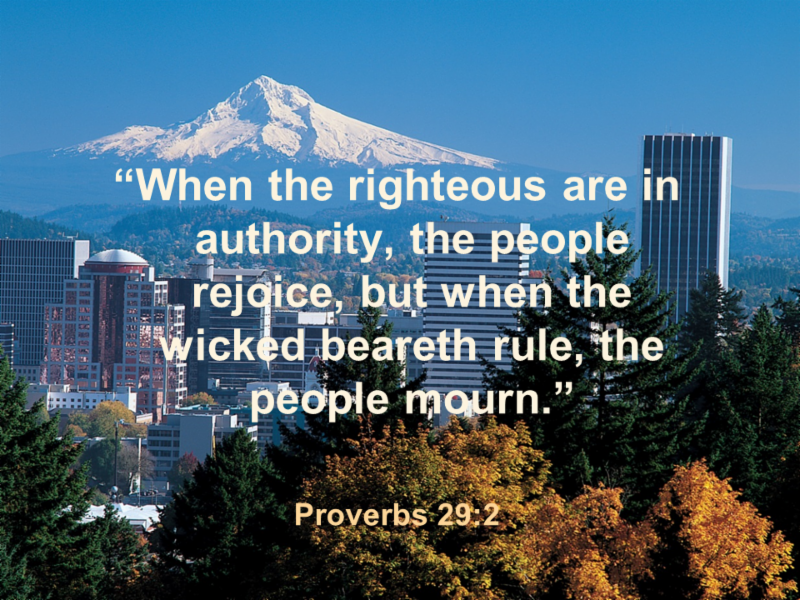 Your monthly financial support is needed as we work to Change Oregon.
To make a contribution from your cell phone
Text the word "VOTE" to 41444 to Give.
SIGN UP FOR UPDATES